Nodular Sclerosis
Commonest subtype - affects 40% of children and 70% of adolescents.
Pathology:
Nodules of:
Few neoplastic cells

Lacunar variant of HRS cells most commonly seen

Inflammatory cells
Lymph node capsule is very thickened
Thick collagenous bands surround cellular nodules.
The slide below shows the microscopic appearance of nodular sclerosis HL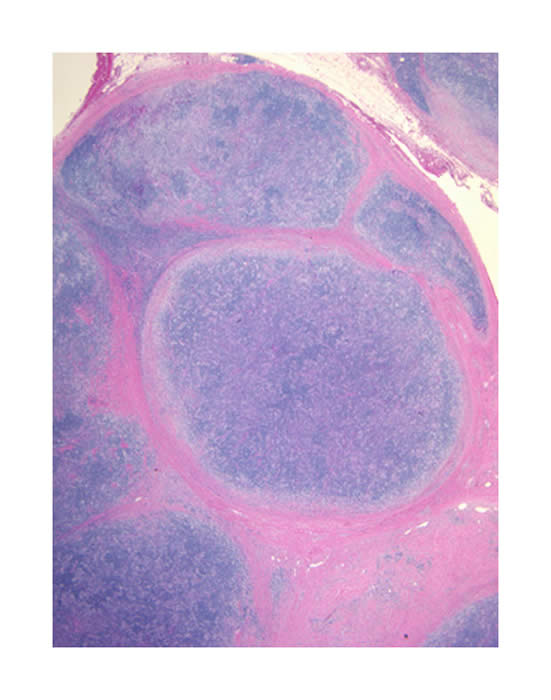 Clinical Picture
Usually involves cervical, supraclavicular and mediastinal lymph nodes.